Beastro Café completes Boyd Family Asian Trek; offers zoo guests new dining options.
Knoxville, Tenn. – Zoo Knoxville has a new dining option for visitors located in Asian Trek with great views of Gibbon Trails and Langur Landing. The Beastro Café is now open featuring signature Asian-inspired menu items created by Executive Chef Richard Harris that includes the Asian Burger, Vietnamese Chicken Salad, Teriyaki Chicken Sandwich, a variety of stir fry options and a selection of grab-and-go sandwiches and salads.
With the opening of the Beastro, the zoo has expanded their commitment to sustainable operations and reducing plastic waste by using reusable plates and cutlery in the dining area and offering more beverages in recyclable aluminum cans.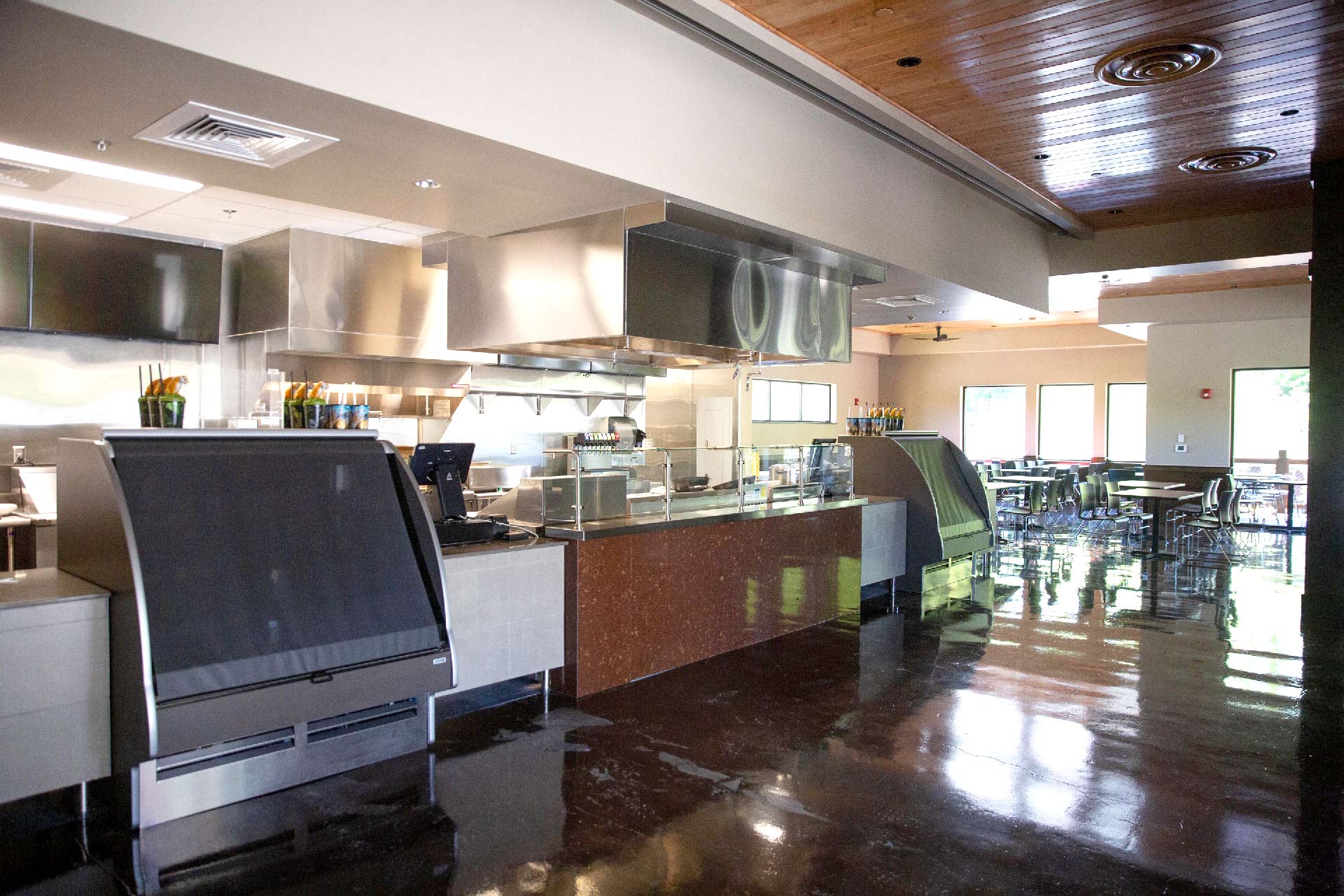 Beastro Café interior at Zoo Knoxville.
The opening of the Beastro completes the $18 million Boyd Family Asian Trek expansion, and provides zoo guests the convenience of amenities on the east side of the park. Zoo Knoxville identified the need for expanded dining options as attendance continues to grow each year with a projection of welcoming more than 800,000 annual visitors by 2025. The Beastro is also an optional venue for private catered events after hours.